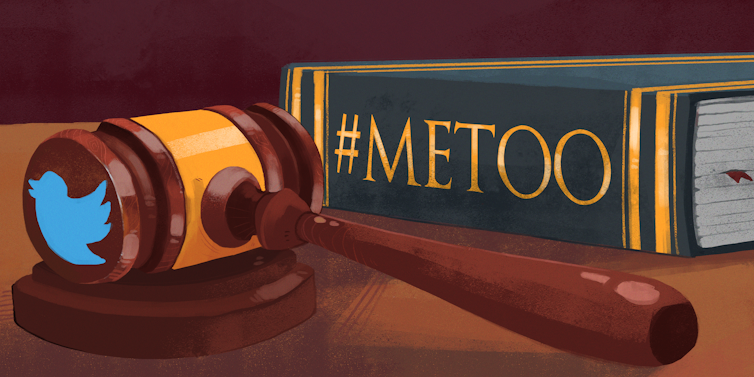 In a 2016 ABS survey, one in two women reported having experienced sexual harassment, but 90% of them did not contact the police. –

Cindy Zhi/The Conversation NY-BD-CC
Cristy Clark, Southern Cross University
Six months after the explosive allegations of sexual harassment against Hollywood producer Harvey Weinstein came to light, giving impetus to the #MeToo movement, this series looks at the aftermath of the movement, and if it has brought about lasting change to sexual harassment and gender equality.
---
Critics have raised concerns that #MeToo has turned into a "trial by Twitter", suggesting it has turned the legal principle of innocent until proven guilty on its head. The Australian's opinion columnist Janet Albrechtsen argued this point on the ABC's #MeToo Q&A special last month.
But such comments reveal an ignorance of the meaning and context of this principle. Leaving aside the fact that some people on social media side with the accused, public discussion – whether it takes place on Twitter or around a water cooler – is not comparable to state punishment.
Those concerned about the failure of a legal principle in relation to #MeToo might better focus on that of justice for victims.